Free Market Appraisal
Choosing an established local agent is vital when considering selling your home. At Bond & Sherwill we are proud of our reputation within the local community. We aim to provide straight forward and realistic advice.
Having been established for over 100 years our name is synonymous with integrity and honesty alongside a pro-active and enthusiastic approach. You will always deal with experienced property professionals who have an understanding of the local property market. Our initial market appraisal of your property is free and one of our experienced property consultants will discuss the value of your property and the way to achieve the best result. During the sales process you will always have access to an experienced sales manager. You only pay commission on completion of the sale.
Energy Performance Certificate
Current government legislation requires you to obtain an EPC (Energy Performance Certificate) prior to marketing your property. We can arrange for this on your behalf; these certificates are valid for 10 years.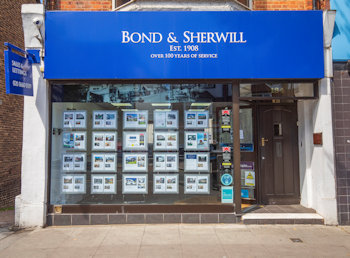 Accompanied Viewings
We conduct viewings between 9am - 6.30pm Monday to Friday, 9am - 4pm Saturdays and by appointment on Sundays. We will check that a time is suitable to you prior to confirming with a prospective buyer. Our service will be tailored to suit your times and preferences for viewings. Our staff will always conduct property viewings if requested so you do not need to be present. Sometimes we hold keys and can access the property to suit your arrangements.
Feedback
Our sales team will contact you as soon as possible following the viewing with constructive feedback.
Vendor Reports
Marketing and Activity reports can be produced upon request. We can show the amount of visitors your property is receiving from our websites compared to similar properties being marketed as well as summary reviews of the amount of activity your property is receiving.
Marketing
Bond & Sherwill have a prominent office location in Coulsdon town centre and an excellent reputation. Together with our computerised database which matches properties to potential purchasers, this puts us in a strong position to maximise the value and speed of a sale and informs them by email and SMS.
Our full colour particulars and floor plans will be produced and mailed out to our comprehensive list of potential purchasers within 48 hours of instruction. Your property's exposure to potential buyers will be maximised through advertising on all major property portals such as Rightmove, Zoopla, Prime Location and lots more. Colour details will also be displayed in our prominent office location. Our proactive sales team will capitalise on the opportunity to generate early interest in your home. If you are in agreement a "For Sale" board will be erected to aid our advertising campaign and help prospective buyers locate your property.
Professional Photography
We offer professional photographs through our exclusive partnership in this area with a highly-popular company. They will be happy to help craft a bespoke package tailored to each individual property including wide-angled photos and the latest model technology.
Virtual Tours
Virtual tours are the perfect way to open up your property without having to worry about gloves or face-masks. But at the same time, we also recognise you only get one chance to make a first impression. This means that while virtual tours can make a sale happen, corner cutting will make them ineffective at best or damaging at worst, with poor lighting, rough movement or unskilled operation all likely to dissuade a potential purchaser.
It is for this reason that through an exclusive agreement, we can offer the services of a professional videographer who will use a wide-angled lens and axis-stabalisation equipment to capture your property in its finest light, with a seamless progression throughout your property.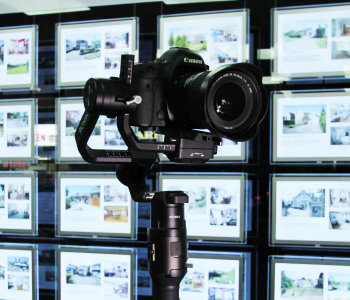 Open House Days
We are currently unable to offer this service due to government legislation designed to help slow the spread of COVID-19. We are always keeping a close eye on the fast-changing political landscape and as things progress, we will inform all of our clients.
Offers
When an offer is received, we will check the chain and financial position of the potential purchaser allowing you to make a fully informed decision about the offer. We will confirm this verbally and in writing. Sometimes there may be a process of price negotiation, and by working with Bond & Sherwill you will benefit from our expertise. The offer will be subject to contract and there are no legal obligations on either side until both parties exchange contracts.
Sale Agreed
Once an offer is agreed you will need to appoint a solicitor to prepare a draft contract which will be suitable for approval by the purchaser's solicitor. We will continue to liaise with you, your purchaser and the respective solicitors and keep you informed of the progress of your sale right up until completion.