Register for Property Updates
If you register with Bond & Sherwill you will receive regular property updates via Email, Post and SMS. Our staff are here to make the property buying process as stress free as possible. Whether it is finding you your ideal house, apartment or investment property, we will support you every step of the way.
Mortgage
If you are seeking mortgage advice we can put you in touch with an independent specialist mortgage adviser. It is wise to investigate your mortgage as early as possible as you will need to know what you can borrow. A mortgage agreed in principle can also make you a more attractive buyer to sellers and start the process swiftly when you find your dream home. To have a mortgage agreed in principle will speed up your formal mortgage application. Mortgage rates can change at any time.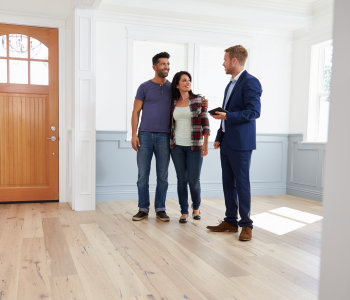 Viewings
If you see a property you like, please do not hesitate to call or email a member of our sales team who will be more than happy to arrange a viewing. Viewings can be conducted by appointment between 9am – 6:30pm Monday to Friday and 9am - 4pm on Saturdays and by appointment Sundays. We will accompany you on all viewings so that we are on hand to answer any questions and to gain a better understanding of what you are looking for. We are available for viewings at any time to suit you including evenings and weekends.
Making an offer
Once you have found your ideal property, we'll put your offer forward to the seller, both verbally and in writing. At this time you will need to clarify your proposed financial arrangements. Any offer is subject to a legal contract being signed. There are no legal obligations on either side until the contract is signed. Once an offer is accepted all viewings will cease and the property will be taken off the market.
Sale agreed
Once your offer is accepted, you will need to instruct a solicitor to represent you to proceed immediately. At this stage always ensure that exchange and completion dates are agreed. This is also the time to instruct your mortgage broker to proceed with your mortgage application and make arrangements for a property survey.
Legal
A solicitor or Conveyancer will be required to handle the legal paperwork involved (conveyance). It is preferable to use a solicitor who knows the area you're moving to and who specialises in conveyancing. We can recommend solicitors should you so wish.
Draft Contract
This is drawn up by the seller's solicitor and sent to your solicitor, who will raise some preliminary enquiries and make a Land Registry search.
Local Authority Search
Your solicitor will submit a Local Authority search to the local Borough Council. This will reveal, for example, planning consents granted for the property and any local issues.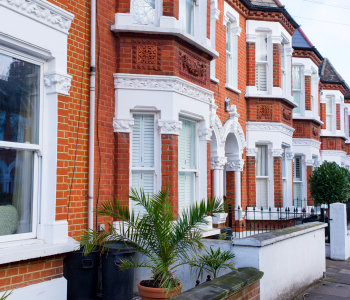 Survey
A survey is carried out on the property by a surveyor on behalf of the mortgage lender to advise on the property value, additionally your are able to instruct a surveyor to carry out further services and we can advise you on these several options.
Contract approval
Once results of the local search and answers to the preliminary enquiries have been received, the draft contract is approved by your solicitor providing there are no further enquiries.
Formal mortgage offer
This document will be sent to your solicitor for signature. Once signed and returned and your mortgage is in place, you are ready to exchange contracts.
Exchange of contracts
The contract is signed by you and the seller. The deposit (usually 10% of the purchase price) is telegraphically transferred or paid by the buyer's solicitor in the form of a banker's draft. The completion date is now agreed and set.
Completion
This can be agreed to be a few days to a few weeks after exchange. Residual monies will be sent from your solicitor to the seller's solicitor's account.
Congratulations! You are now the owner of your new home. This usually occurs around mid-day and arrangements can now be made to come to the office in order to collect your keys!